Latest News
Daniel Nicoletta's exhibition extended through July 3rd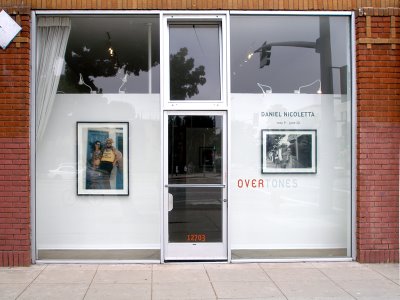 Thanks to all who came and packed the gallery for DANIEL NICOLETTA's gallery talk and book signing! Due to the high interest in the show and in honor of the LGBT Pride Month of June, Nicoletta's exhibition "Harvey Milk and the San Francisco Scene" has been extended to run through JULY 3rd, 2009.
Don't miss the opportunity to see it: pick up Tuesday's, June 9th, print edition of the LA Times to read about it, or click here and then get yourself to OVERTONES. Our hours are 12-6pm, Wednesdays through Saturdays, or call us for an appointment that would suit your busy LaLaLand schedule.
And, yes, Venice Beach is just minutes away so maybe you'll want to forget about that schedule and make it a fun day for yourself!
See you at the gallery!
June 08, 2009