Latest News
DANIEL NICOLETTA ARTIST TALK: SUNDAY, JUNE 7th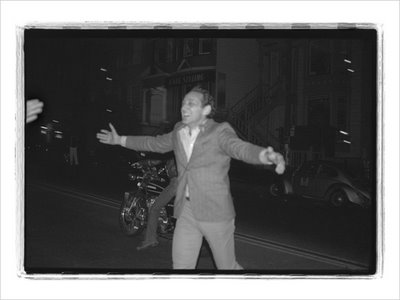 Join us this SUNDAY, JUNE 7th from 2-4pm for a very special event: an artist talk and book signing by DANIEL NICOLETTA. Besides being here to answer questions about his art, Daniel will also be available to sign copies of the recently published book "Milk: A Pictorial History of Harvey Milk" for which he was a consultant and provided many of the photographs.
To save your seat for this event please RSVP to the gallery by calling 310.915.0346 or emailing us.

On a separate note--but related to equality and choice for all--we hope you will take a moment to honor the memory of Dr. Tiller who was tragically murdered on Sunday, May 31st. Dr. Tiller was one of the most compassionate and brave souls whose dedication to his patients never wavered, despite years of harassment and danger he faced daily. Our deepest sympathies and thanks go to his family and staff. Please take a minute to express your support.
June 01, 2009